We provide compassionate advice
and insurance products
to cover the unexpected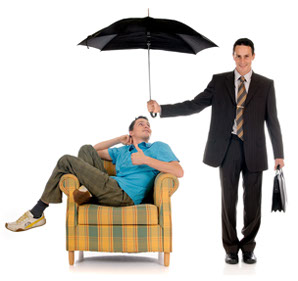 DON'T LET A CLAIM RAIN ON YOUR PARADE
We provide many services like Health Insurance, Life Insurance, Medicare Supplement Insurance, Medicare Advantage Plans, Medicare Part D, Fixed and Indexed Annuities.
WE CAN HELP YOU WITH THESE
SERVICES:





Major Medical Plans
Cafeteria Plans
Flexible Spending Accounts
Medical Reimbursement Plans
Group Life Insurance
Group Disability
Payroll Deduction
Long Term Care
Non-Qualified Deferred Compensation
Joint Ownership Plans
Executive Bonus
Buy / Sell
Key Employee
Disability Buy-Out Plans
Qualified Retirement Plans
401 K Plans
Simplified Employee Plans
Life Insurance
Survivorship Life Insurance
Term Life Insurance
Annuities
Substandard Life Insurance
Estate Planning
Major Medical
Short Term Major Medical
Long Term Care
Medicare Supplement
Find these and many other reputable insurance partners through E&E Insurance Agency: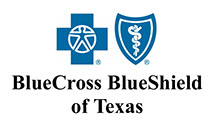 Products & Companies
Below are a few of the companies we represent as long as their services.
ANNUITY COMPANIES
Aviva Life and Annuity
Allianz
American Equity
American Home
American National
Americo
Americom
Ameritus
Assurity
Athens
Conseco
EMC National
Fidelity and Guaranty
Gilico Annuicare
Great American
Guaranty Income
Integrity
Investors Life
Legacy Marketing Group
Old Mutual
Phoenix
Presidential
Reliance Standard
Sagicor
United of Omaha
Voya Retirement Ins and Annuity
FINAL EXPENSE
5 Star
American Amicable
American Continental
American Home
American Pioneer
Americo
Citizens
Columbian
Constitution
Continental General
Foresters
Forethought
Genworth
Gerber
Lafayette
National Guardian
Phoenix
Sentinel Security
Texas Service Life
Trinity Life
NICHE PRODUCTS
Safety Net Plus (Lifelock, Auto Emergency, Legal)
Texas Property TaxBack™
International Medical
LIFE
5 Star
American Home Life
Baltimore
Bankers
Banner
Columbia
Columbus
Continental Life
Fidelity
Genworth
Gerber
ING
Lafayette
Liberty
Lincoln Financial
Lincoln National
Midland National
National Guardian Life
Phoenix
Protective Life
RBC
Sentinel
Settlers
Standard Life
Trawick International
Trinity
Transamerica
UNIFI
Voya Retirement Ins and Annuity
West Coast
United American
MEDICARE ADVANTAGE
Aetna/Coventry
Amerigroup
Anthem Blue Cross of CA
Blue Cross Blue Shield
Cigna/Healthspring
Humana
Memorial Hermann
Scott & White
Texan Plus
United Healthcare/CIP/PHC
Wellcare
MEDICARE SUPPLEMENTS
AARP
American Continental
Blue Cross Blue Shield
Equitable Life and Health
Family Life
Forethought
Gerber
Heartland National
Loyal American
Mutual of Omaha
New Era
Shenandoah Life
United American
United of Omaha
Woodmen of the World
UNDERAGE HEALTH
Aetna
Assurant
CUL Essential Benefits
Cigna
Combined Underwriters Life
Fort Dearborn
Golden Rule
Health Care Service Corp
Humana One
John Alden
Molina Healthcare
Trawick International
LONG TERM CARE
Gilico Annuicare
Lincoln Financial MoneyGuard
NOA (Life Policy Rider)
Transamerica
United of Omaha
DENTAL, HEARING, VISION
Dental Select
Medico
Safeguard
United Commercial Travelers
CANCER/CRITICAL ILLNESS
American Continental
Central United Life
Equitable Life and Casualty
Guarantee Trust Life
Loyal American
© Copyright 2016. E&E Insurance Agency PLLC. All rights reserved.